EZ Sleeper PR761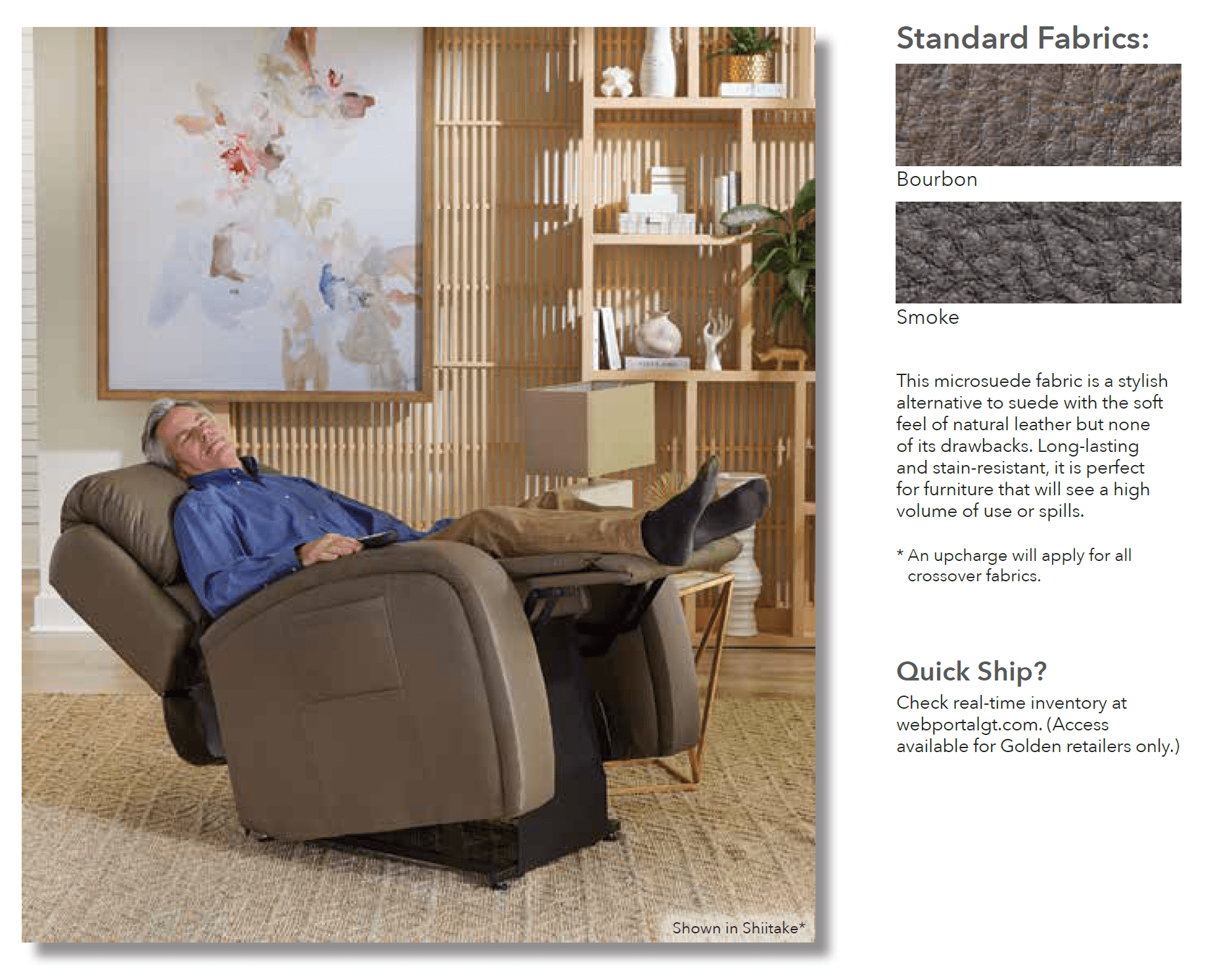 The EZ Sleeper is a luxury power lift recliner featuring a modern look with a
tailored back and stylish track arm design, while the plush chaise pad and
pocketed coil spring seat provide hours of unmatched comfort. Positioning
options are endless with our 5-zone positioning system, which includes our
patented Twilight Technology, patented MaxiComfort® Positioning, adjustable
headrest and lumbar support. Healthy benefits include being able to elevate
the feet above the heart while experiencing a feeling of weightlessness.
Standard Features:
• Patented Twilight Tilt Technology
• Patented MaxiComfort® Positioning
• Adjustable Headrest
• Adjustable Lumbar
• Programmable AutoDrive™ Hand Control
• USB Charging Port
• Extra Pocket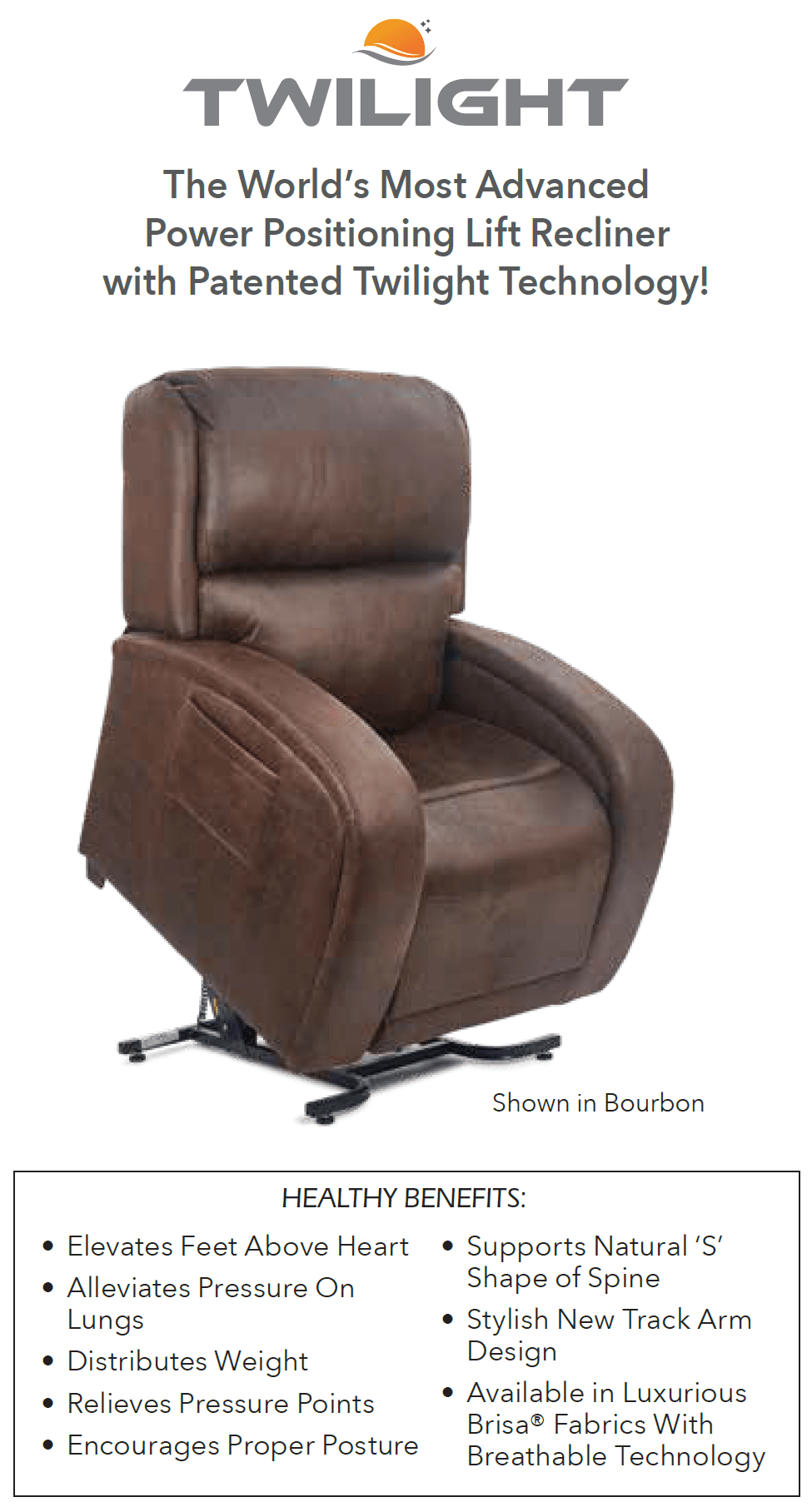 HEALTHY BENEFITS:
• Elevates Feet Above Heart
• Alleviates Pressure On Lungs
• Distributes Weight
• Relieves Pressure Points
• Encourages Proper Posture
• Supports Natural 'S' Shape of Spine
• Stylish New Track Arm Design
• Available in Luxurious Brisa® Fabrics With Breathable Technology