BECAUSE IT'S OUR MOST VERSATILE BED RAIL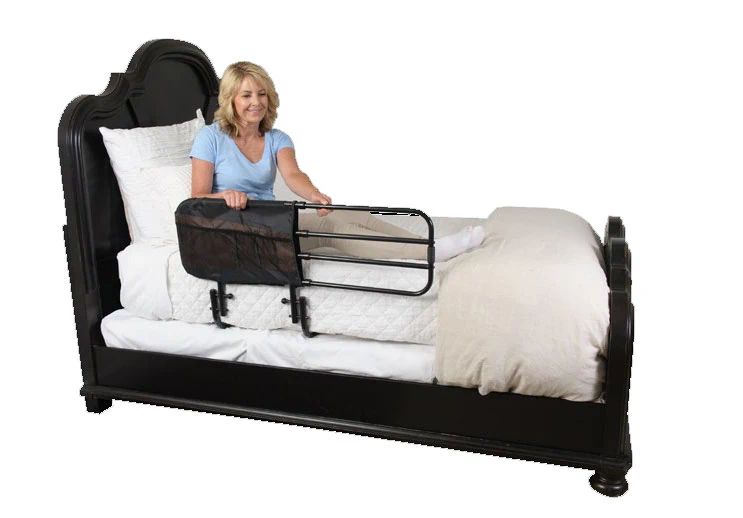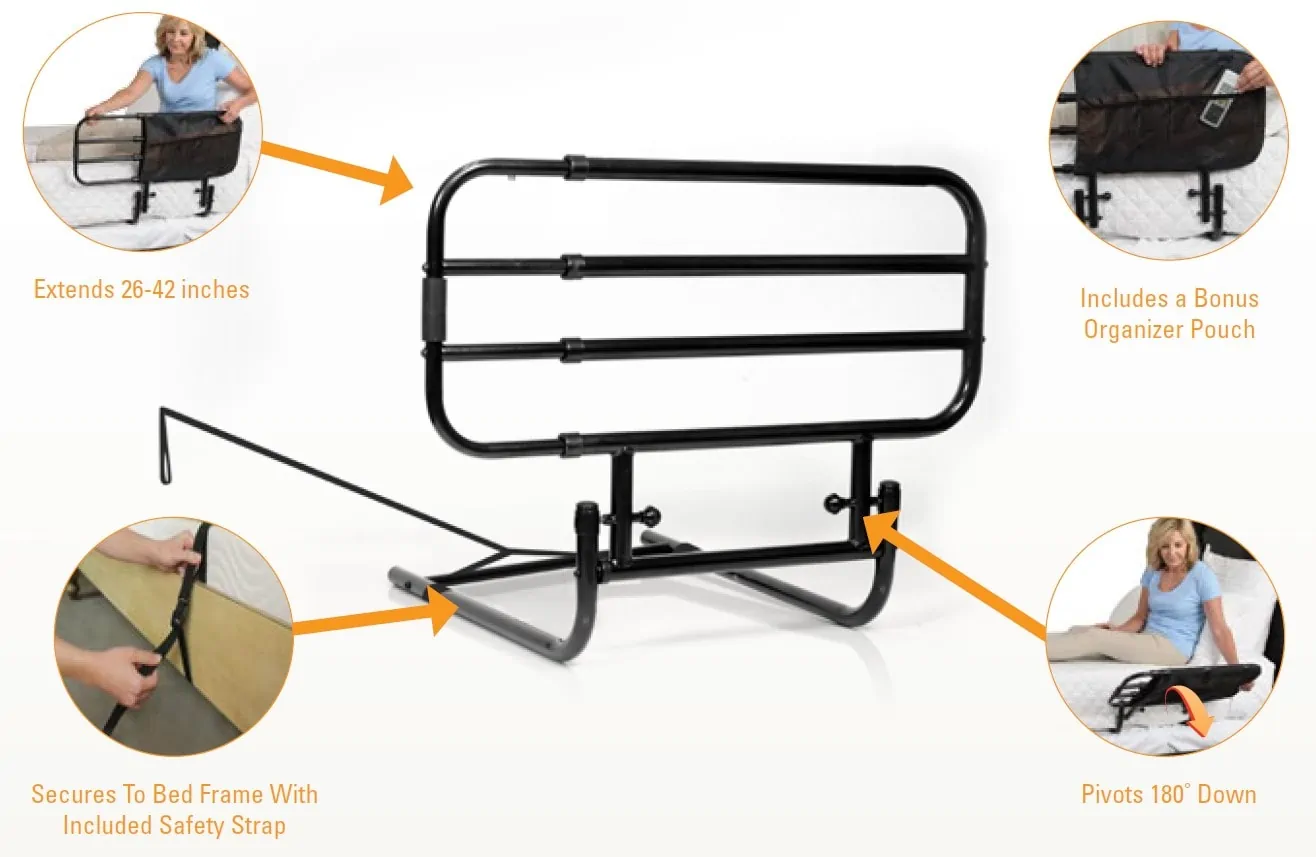 FEATURES & BENEFITS
• Bed Rail/Hand Rail – Adjustable length allows for use as
both a bed rail to prevent falling out of bed or as a hand
rail to assist in getting out of bed.
• Adjustable – Bed rail easily adjusts from 26″ to 34″ to 42″
after it has been placed on the bed.
• Collapsible – Rail folds down to side of bed to allow user to
get out of bed or provide space for making bed.
• Reversible – Can be placed on either side of the bed
• Dual Safety Strap – Secures to bed frame with included
safety strap.
SPECIFICATIONS
Width of Rail: Locks in place at 26″, 34″ & 42″ after
installed on bed
Height of Rail: 23″ high from the base of mattress
Gap Between Rails: 3″
Bed Type: Fits 12″- 18″ mattress
Weight of Product: 14 lbs
Weight Capacity: 300 lbs
Assembly: Installs in minutes with 4 bolts and allen
wrench (included)
Package Dimensions: 28″ × 21″ × 1.5″
Case of 4 Dimensions: 28″ × 21″ × 6″; 60 lbs