BECAUSE IT'S OUR STRONGEST AND MOST PORTABLE BED RAIL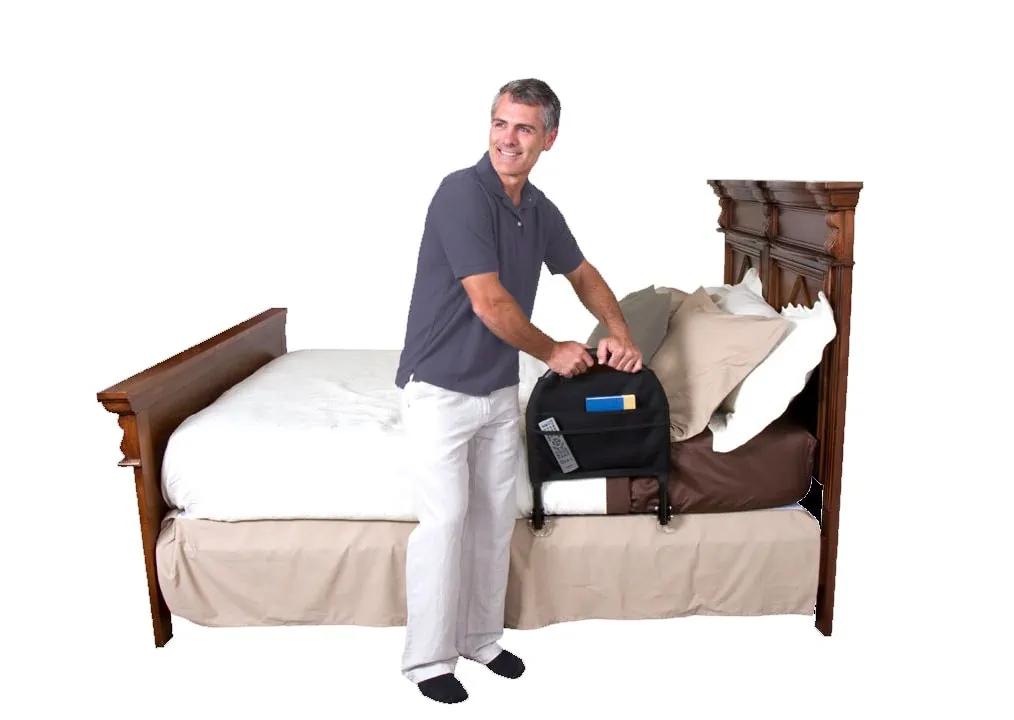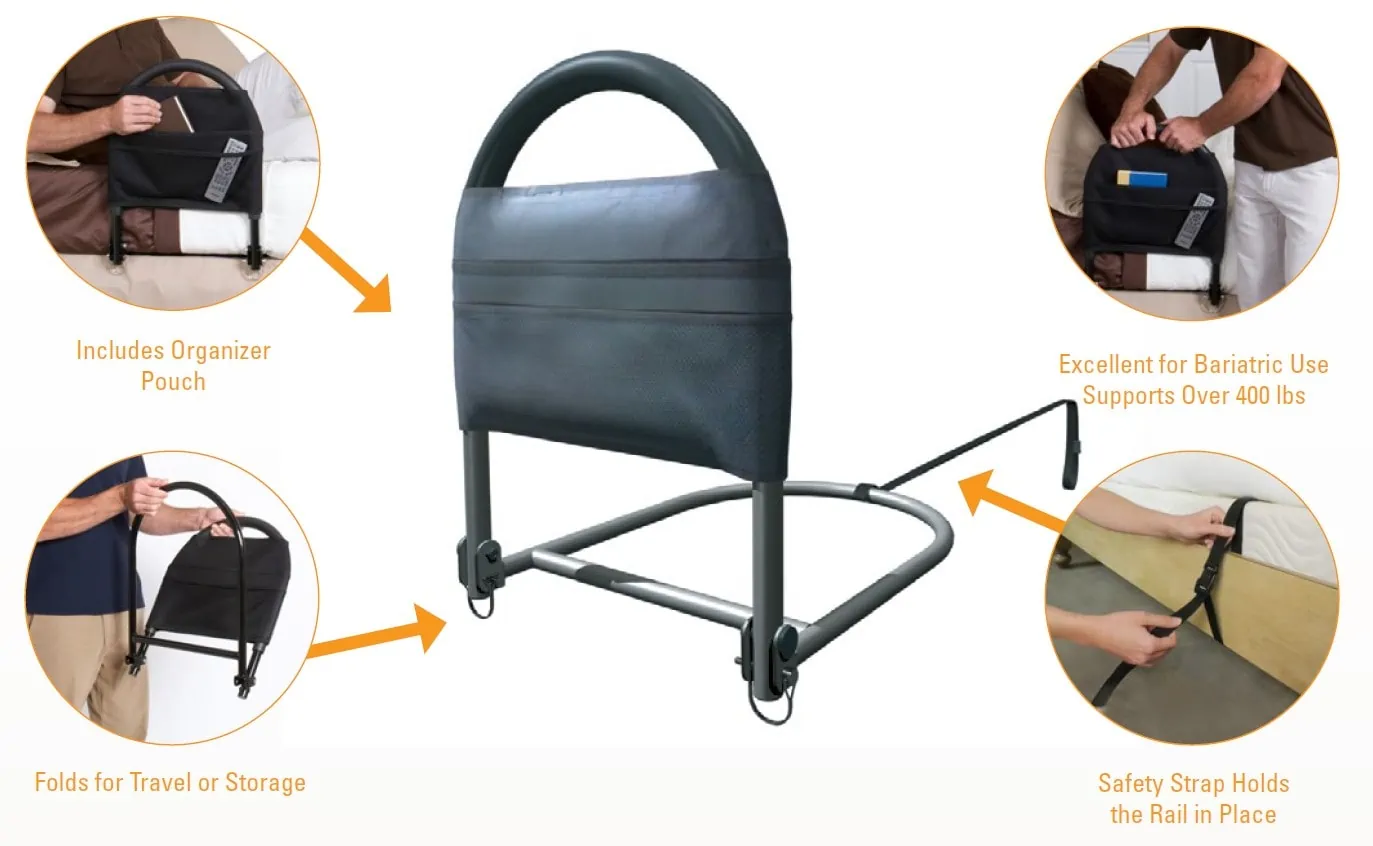 FEATURES & BENEFITS
• Ergonomic Cushion Handle – Allows for easy transfer
in and out of bed.
• 4-Pocket Organizer Included – Prevents entrapment
and provides storage space for handy items.
• Portable – Easily folds for travel or storage.
• Safety Strap – Secures to bed frame with included
safety strap.
• Bariatric Use – Supports over 400 lbs.
SPECIFICATIONS
Rail Height: 22″
Rail Width: 17″
Base Dimensions: 21″ × 17″
Weight of Product: 8 lbs
Weight Capacity: 400 lbs
Made for Bed Type: Fits 10″-16″ mattress
Package Dimensions: 23″ × 18″ × 2″
Case of 4 Dimensions: 23″ × 18″ × 8″; 34 lbs