ASSIST-A-TRAY
BECAUSE YOUR TRAY CAN SWIVEL AND HELP YOU STAND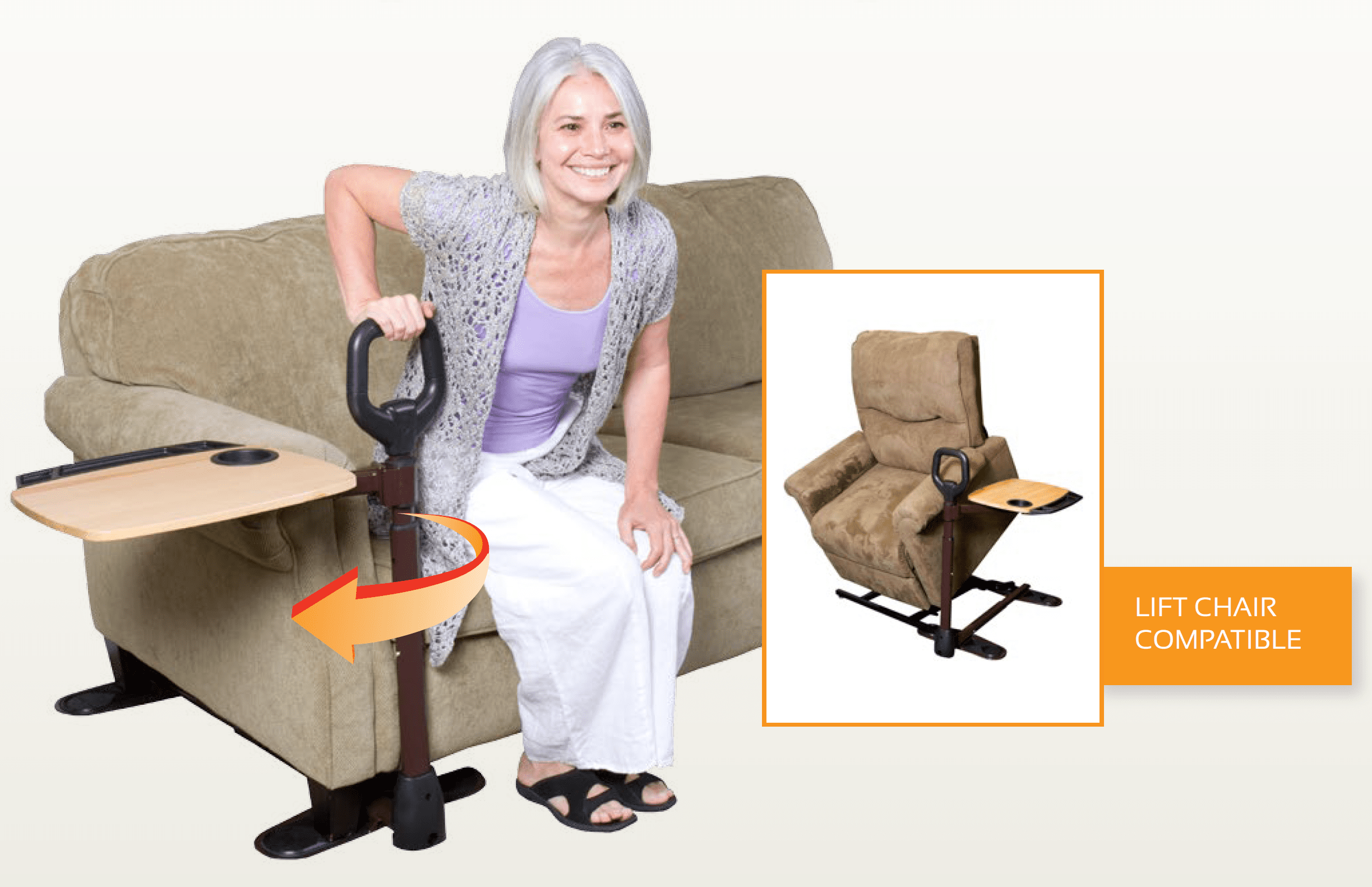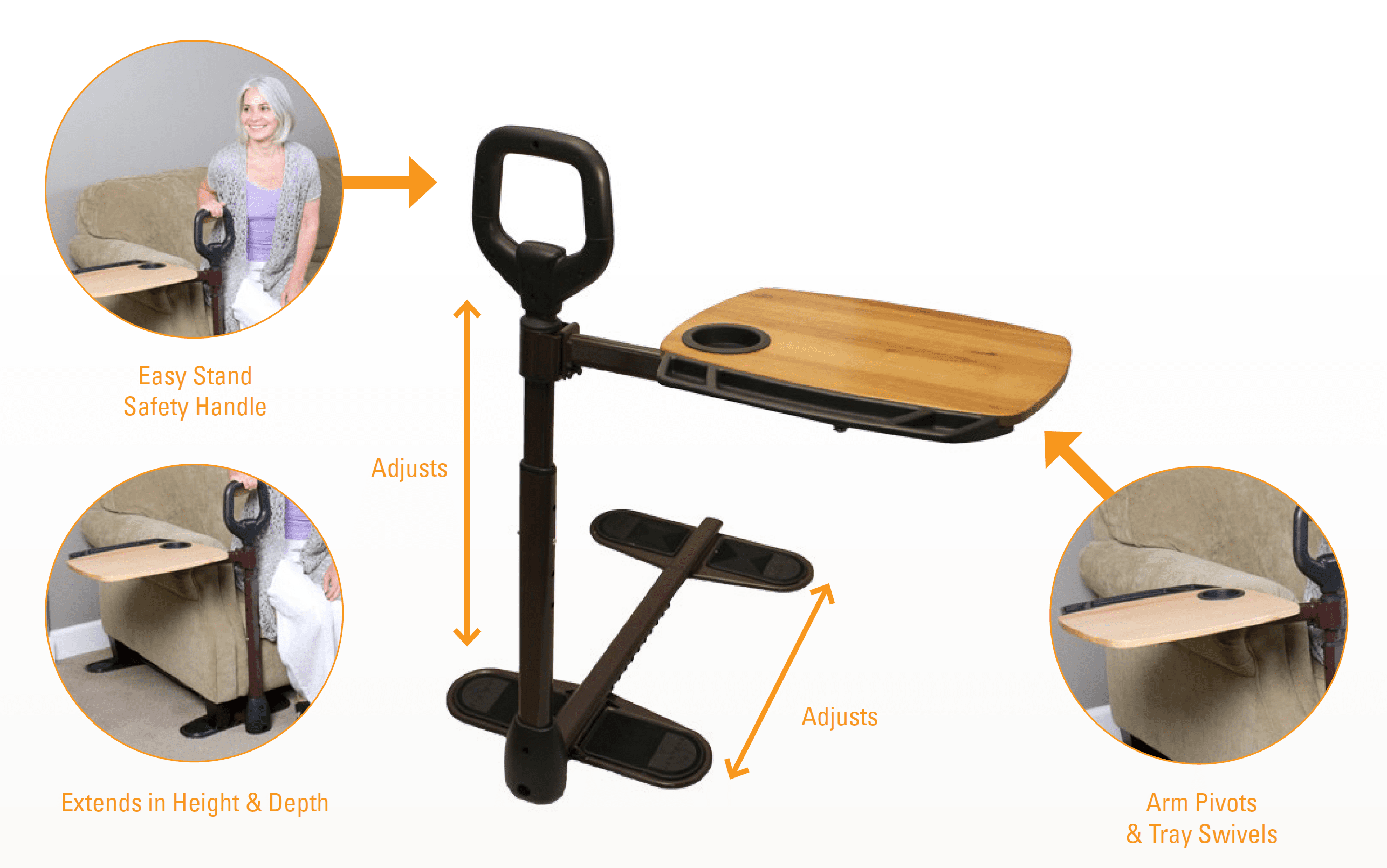 FEATURES & BENEFITS
• Ergonomic Safety Handle – Makes standing and sitting easy and safe.
• Swivel Tray – Multi-use laptop/TV tray with cup holder and utensil compartment. Tray swivels 360˚.
• Adaptable – Adjusts in length and height to fit either side of your favorite couch or chair.
• Super Grip Rubber Pads – Ensure stability and protect floor from damage.
SPECIFICATIONS
Height of Tray: 26″ to 32″
Height Adjustment Handle: 34″ to 40″
Dimensions of Handle: 6″ × 6″ 1.25 Diameter
Base Length Adjustment: 20″ to 36″
Weight: 25 lbs
Size of Tray: 16″ × 18″
Base Feet Measurements: 4″ × 7″
Weight Limit of Tray: 30 lbs
Weight Limit of Handle: 250 lbs
Case of 2 Dimensions: 29″ L × 19″ W × 8″ H; 50 lbs
Package Dimensions: 29″ L × 19″ W × 4″ H; 25 lbs