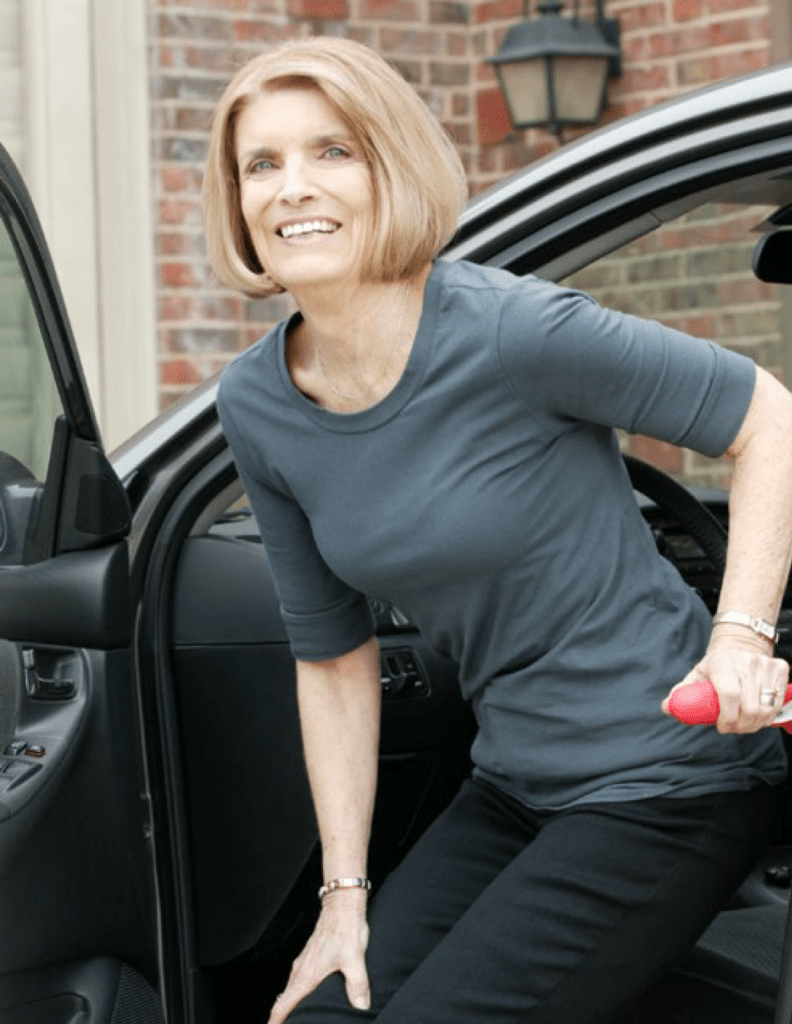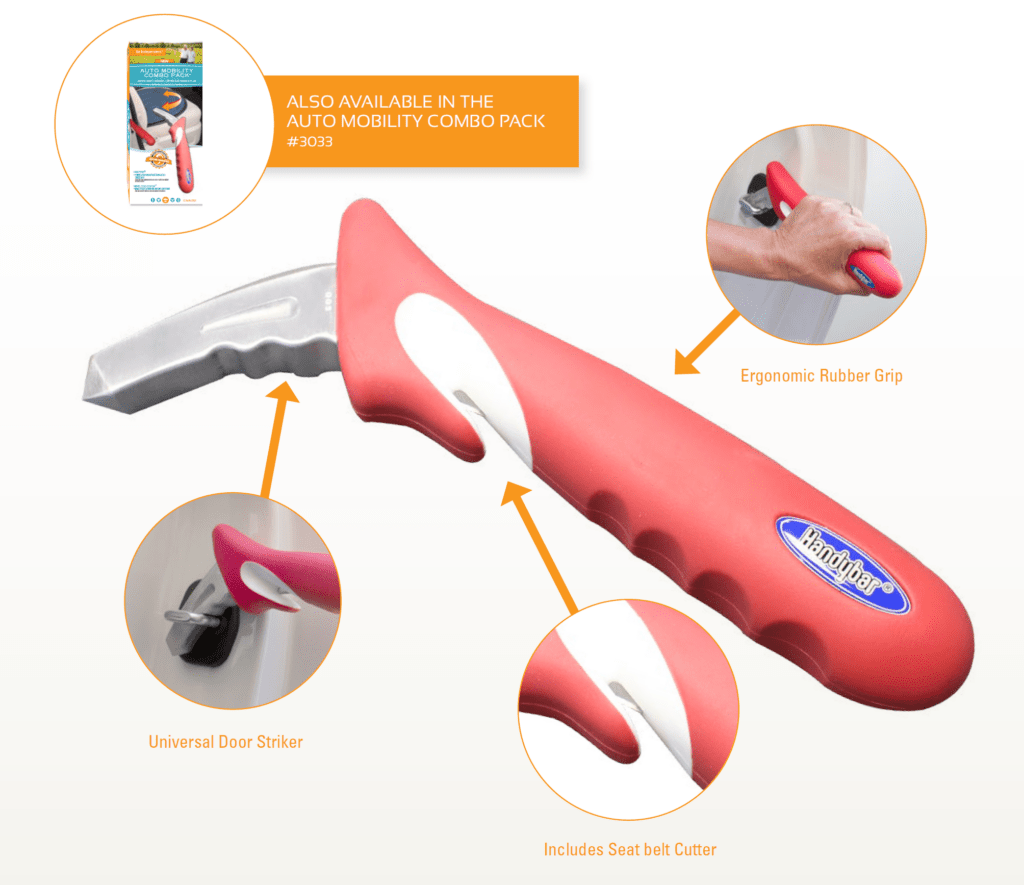 FEATURES & BENEFITS
• Promotes Safety & Mobility – Protects against falls and makes
standing or sitting easy.
• Universal – Secure fit into passenger or driver side of door latch,
no vehicle modification required.
• No-Slip Ergonomic Grip – Fits perpendicular to car for comfortable
grip and optimal leverage.
• Window Breaker – Safely and easily breaks glass.
• Seat Belt Cutter – Cuts the seat belt in case of an emergency.
SPECIFICATIONS
Weight Capacity: 350 lbs
Car Types: Universal Fit
Color: Red with white detail
Case of 6 Dimensions: 15″ L × 13″
W × 8″ H; 12 lbs
Package Dimensions: 12″ L × 7″
W × 2″ H; 2 lbs
Other: Ensure your vehicle has two bolts or
screws attaching the striker to the door frame.
If your vehicle has a light switch in the striker,
be sure the Handybar® does not interfere
with its operation.